St. Joseph's most talked-about native won't be back in town two weeks from now to help the village celebrate turning the big 1-5-0.
GCHB CH Flessner's Toot My Own Horn — or "Trumpet," as his fast-growing legion of fans know him by — will be busy wowing judges on the dog show circuit.
The St. Joseph-born-and-bred bloodhound is still riding high after earning top-dog status last month at the most famous show of them all — hosted by New York's Westminster Kennel Club.
We asked his owner and those on hand for the history-making hound's big night to share their favorite Trumpet memory.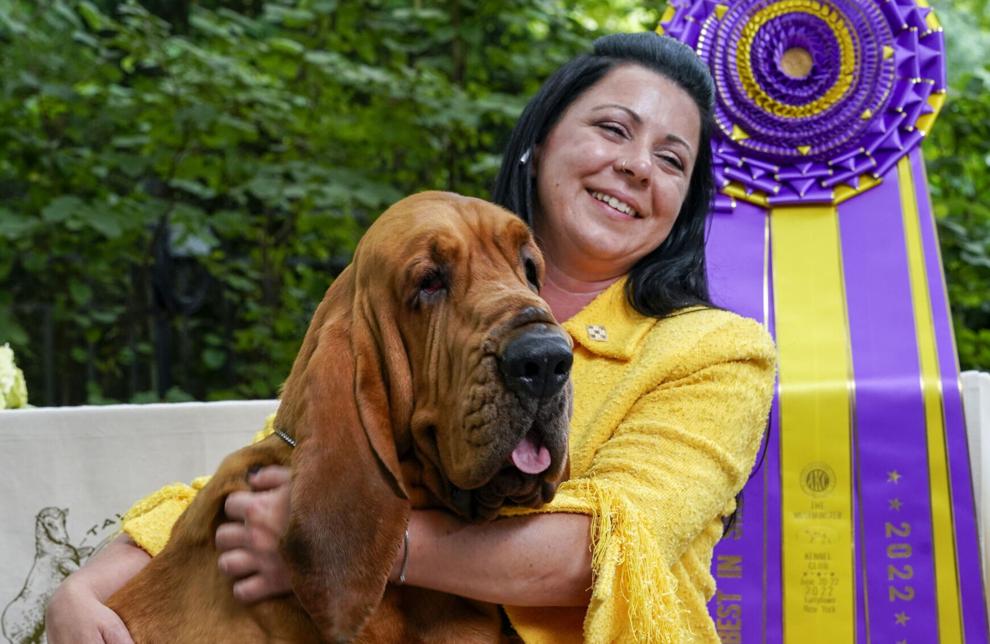 BRYAN FLESSNER, who along with wife Chris operates Flessner Kennels of St. Joseph
"To say that our boy Trumpet has exceeded expectations may be the understatement of the year. He was born in a litter of two, Bugle and Trumpet, on Dec. 23, 2017.
"My wife thought we had some outstanding pups, so we kept both of them to see their future potential. The next year, I took Trumpet to a 'fun match,' which is a dog show for puppies hosted by the Dog Training Club of Champaign Urbana, where he won the whole thing, going 'Best in Match.'
"This effectively kicked off his show career.
"We then sent him out to our handler, Heather Buehner, and she acclimated him to the show world.
"He was still a little young at the time. It's always a balancing act training dogs while they're young and dealing with sometimes stubborn behavior and 'teenage' obstinance; Trumpet was all of that and more.
"At that time, it was easy to see that the quality was there, but his head wasn't in the game yet, continually misbehaving in the ring. While the judges would give him every opportunity, I believe they couldn't reward the behavior. I wasn't ready.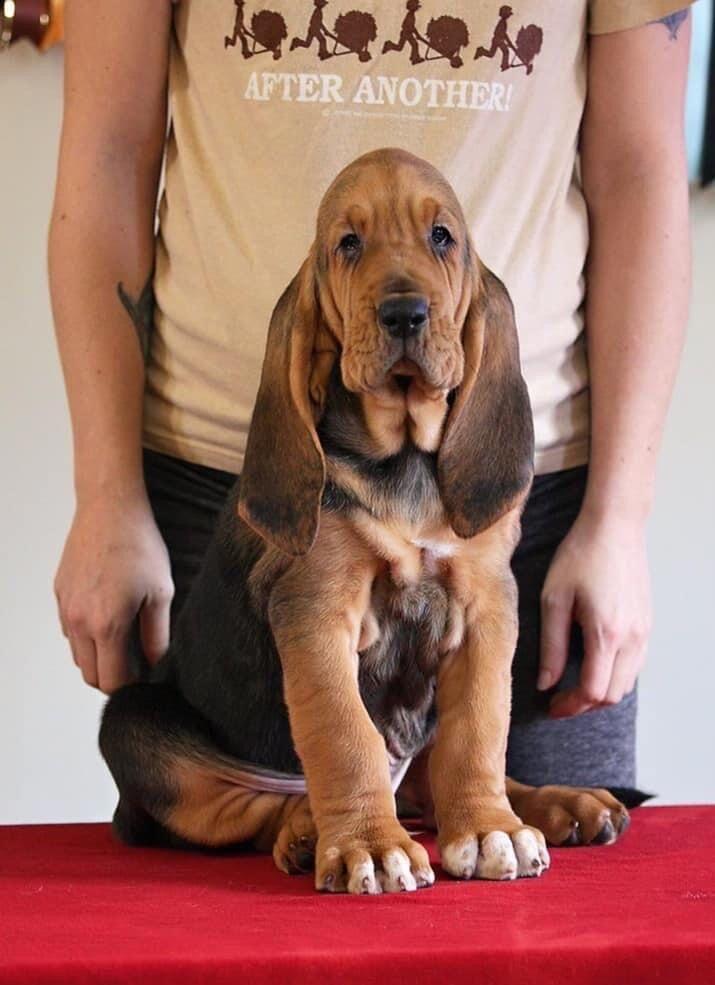 "After a lot of discussion, it was decided to bring him back home (to St. Joseph) and start over. When he got back, I started at the beginning, again, walking on a lead in a ring, running in a ring, holding his stack (show pose).
"I would like to take credit for his success in the ring, but that isn't true. When I sent Trumpet back to Heather, she had a quality bloodhound with a passable grade in show etiquette. Heather took what I gave her and turned it into what we see today.
"Trumpet is one of the best dogs we have produced in our kennel. He is a collective of three important factors: first, our innate ability to pick good breeding combinations, and our ability to raise him and get him fit. Heather fine-tuned Trumpet and turned him into what he is.
"Today, Trumpet is one of the friendliest dogs you're going to meet. If/when you meet him, you will notice the 'old soul' he has. I think his favorite thing about him is children; he gravitates to them.
"You asked, what's next? Something unique about Trumpet is that this is his first year being campaigned. Usually, this success doesn't happen this fast in the sport.
"Trumpet will finish the year on the show circuit with Heather and then he will come back home. When his show career is over, he will begin his trailing career and possibly therapy-dog training."
DON STURZ, 2022 Westminster Best in Show judge who made history by choosing a bloodhound as champ
"Toward the end of the judging, I had asked each handler to bring their dog out to stand on their own and then (walk) around the ring. It's a way to check structure and also carriage and presence.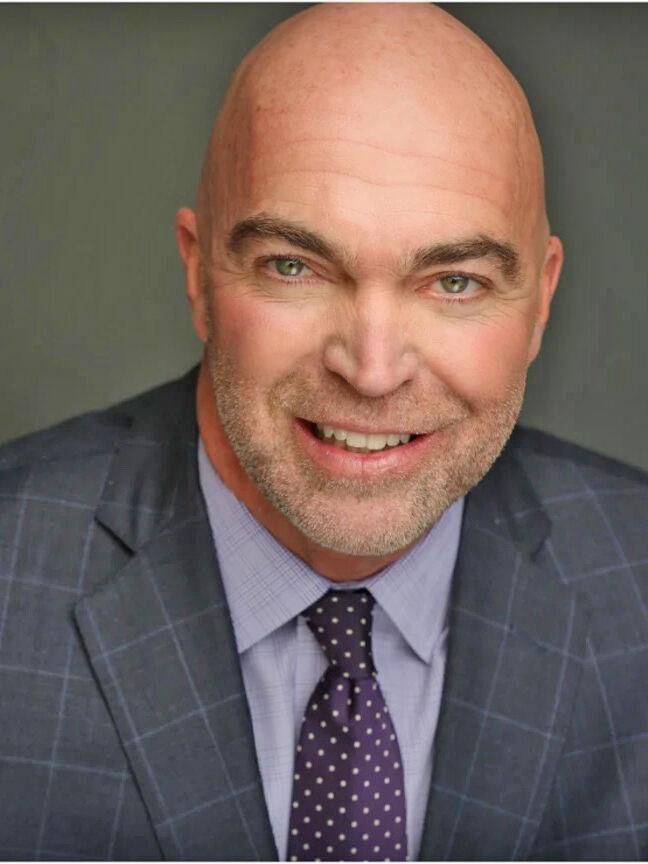 "Does the dog convey the essence of its breed? Trumpet stepped into his stance with deft guidance from his breeder/owner/handler (Heather Buehner). He planted his feet perfectly and stood above his ground with strength and pride.
"He looked right at me with soulful eyes that conveyed a quiet confidence. Then he began to gait around the ring. Flawless symmetry in motion. He displayed the power, strength, elasticity and endurance needed to do the job the breed was bred to do, which is track people over long distances.
"I remember this moment made me smile and in that moment was when he captured my heart and the Best in Show award.
"Heather hugging and kissing him when I announced the winner was the perfect ending to this celebration of dogs and the comfort, joy and love they bring to our lives."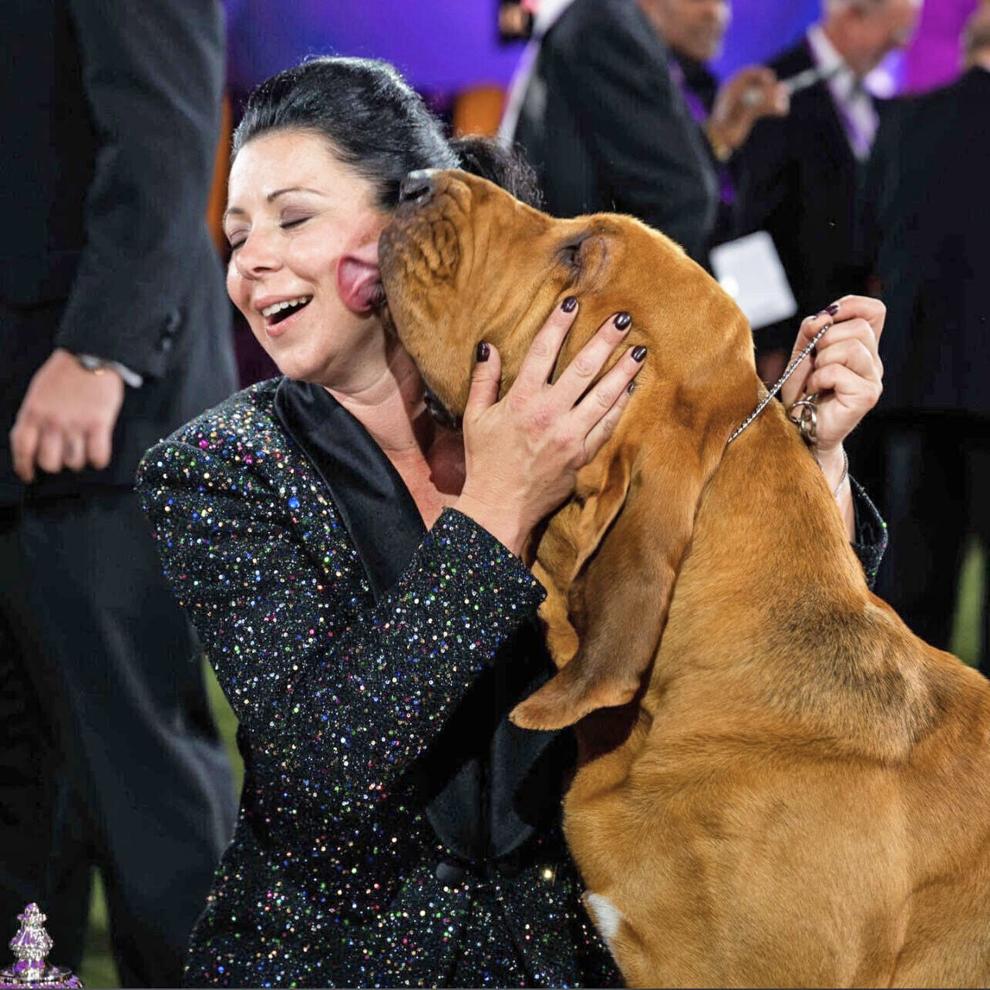 JENNIFER PELTZ, who covered Trumpet's New York triumph for The Associated Press
"Right after the show, Westminster winners have to sit — and stay — for round after round of photos in the center of the ring, with a bunch of people and cameras gathered around.
"Even for a show dog, it takes a lot of composure, but Trumpet was the image of patience during the long process. Only after handler, co-breeder and co-owner Heather Buehner led him to a ringside spot for interviews, and yet more pictures, did the dog's attention begin to wander — to some flowers set up for decoration.
"Being a good bloodhound, I have decided to give them a sniff."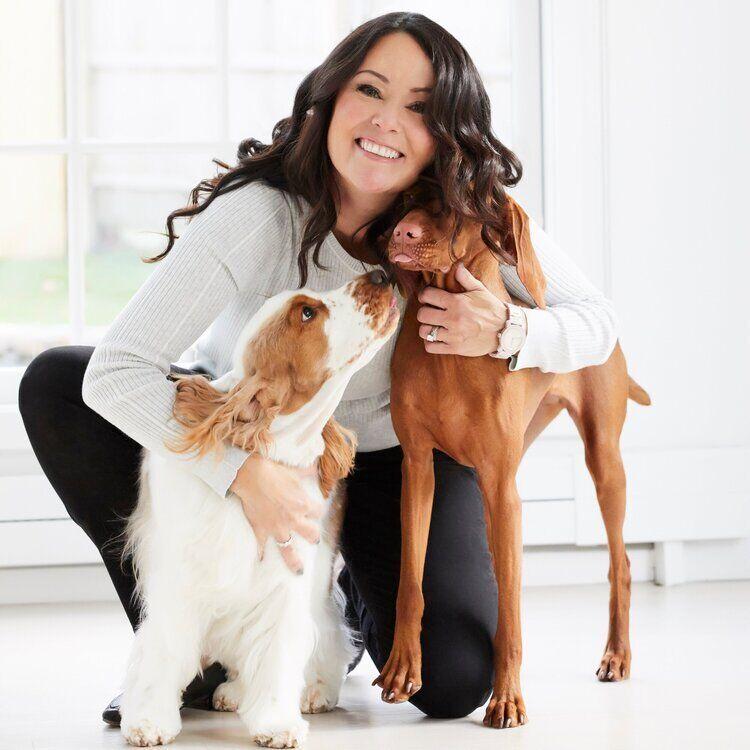 GAIL MILLER BISHER, Westminster Kennel Club's director of communications and Chris Myers' partner on the Fox Sports TV broadcast
"As the face of Westminster, I take the Best in Show-winning dog and handler on a half tour the next morning throughout New York City. Trumpet couldn't have been a better ambassador for his breed or the sport.
"His handler, Heather Buehner, is what's known as a breeder/owner/handler, meaning that she planned the breeding, whelped the litter and raised the puppies. She is a great example of what preservation breeders produce, which is sound, healthy, well-socialized dogs.
"Trumpet traveled through the busy Manhattan streets, was encircled by members of the media at every step and took it all in stride. I think that he was very proud of himself and thoroughly enjoyed meeting all his fans of him.
"Congrats to Trumpet and Heather for making history at the 146th Annual Westminster Kennel Club Dog Show. And kudos to Heather for raising a true gentleman."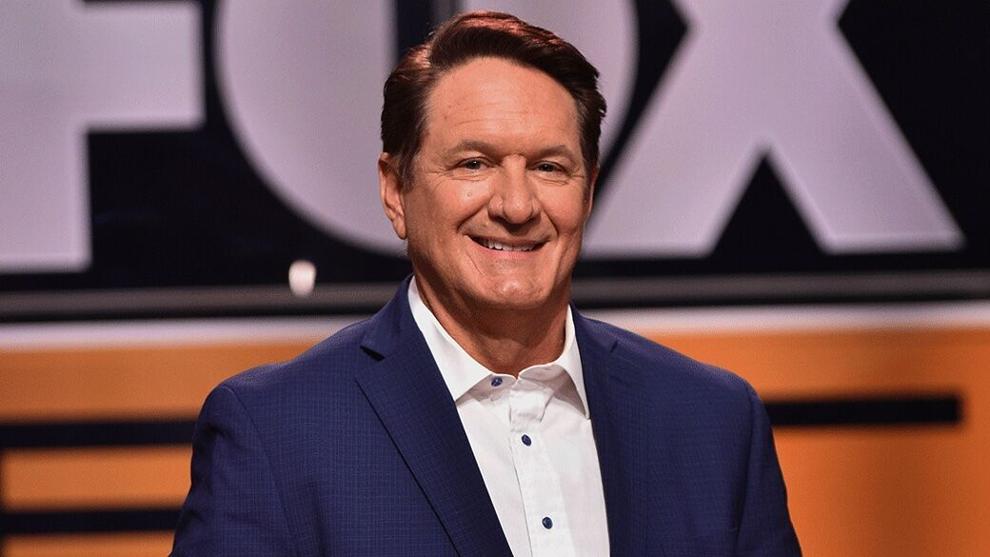 CHRIS MYERS, Emmy-winning sportscaster named Best in Show for Fox Sports
"When I heard the name Trumpet, I thought: This is a dog capable of announcing his own presence — and that's what I saw when he took center stage in the arena.
"Wasn't sure if a larger-sized dog could win this year's Best in Show with the competition it faced, especially from the headlining French bulldog. But Trumpet was a big dog with a big personality — and he was an underdog, even when we got down to the final seven.
"As a fan and broadcaster of dogs and sports, I always enjoy a breakthrough moment."
ADRIANA PAVLINOVIC, president of the American Bloodhound Club
"Woo ho, Team Trumpet. I am especially thrilled for Bryan and Chris, who have worked so hard as dedicated breeders to produce happy, healthy and beautiful hounds.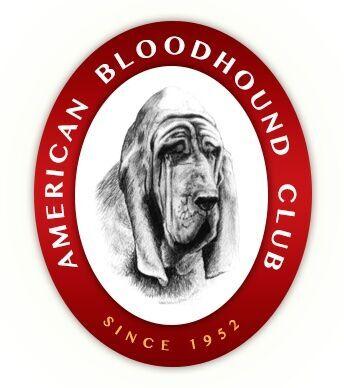 "Trumpet has fun wherever he goes, and he's a natural magnet for admiration and attention, like a lot of bloodhounds. Of course, everyone is amazed at how big these guys really are — and those long ears and that loose skin call out to be touched.
"That nose is always working overtime, like a detective on a case.
"These hounds keep us all on our toes, make me smile each day and never cease to amaze me when it comes to their scenting abilities."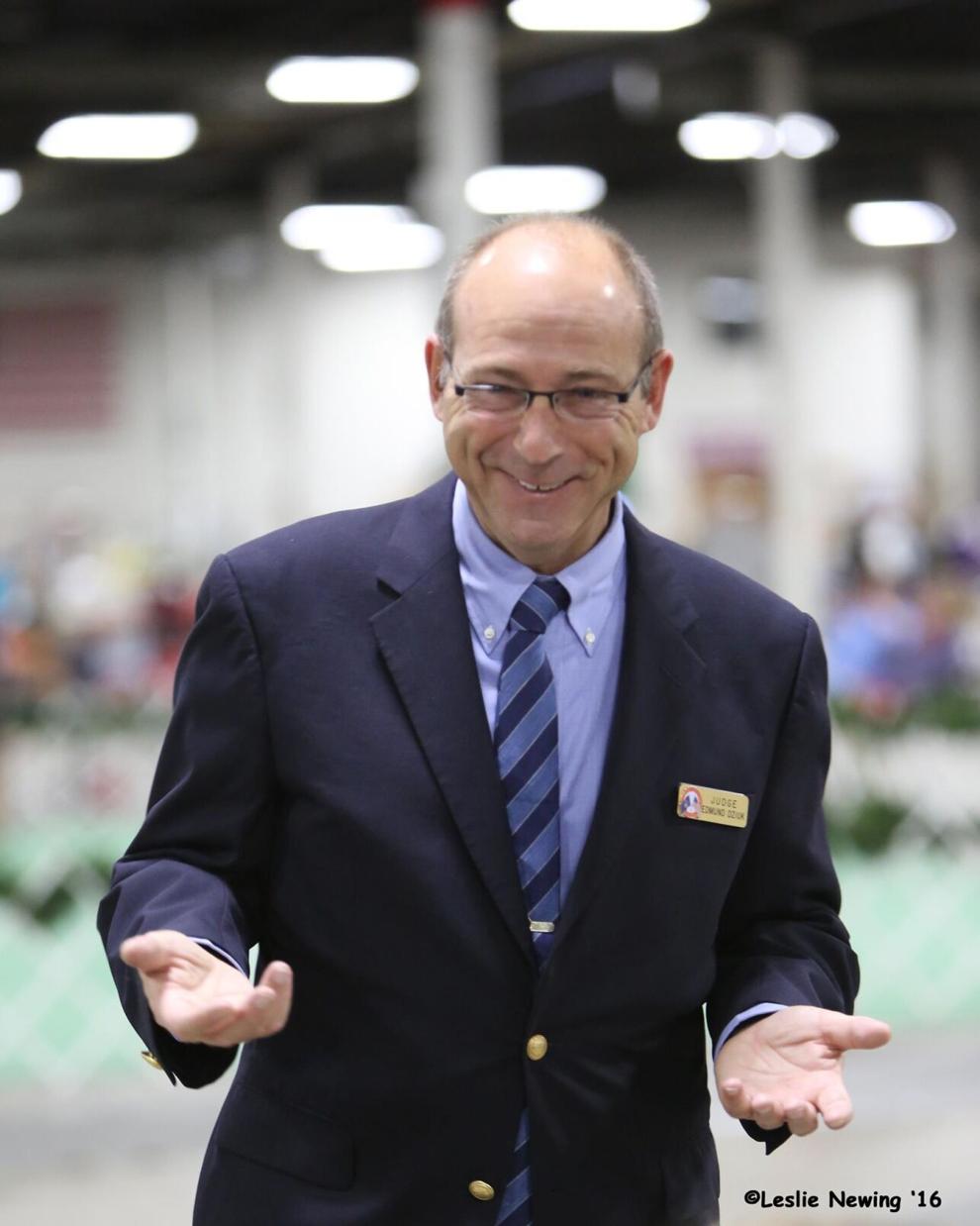 EDDIE DZIUK, 2022 bloodhound breed judge at Westminster
"Can I just say I love bloodhounds? As a kid, I wanted one, but my parents wouldn't let me get such a big dog. My first beagle was the compromise — still a hound, but in a much smaller package.
"Almost 50 years later, I've never been without a beagle, but I still harbor a deep love and appreciation for bloodhounds.
"When Trumpet entered the ring that morning, he took command. He brought a huge smile to my face and I couldn't take my eyes off him. He was undeniable each step of the way, from the bloodhound ring that morning, all the way through to Best in Show on Wednesday night.
"I'm thrilled for his breeders, owners and handlers on an incredible and deserving win. Hounds rule."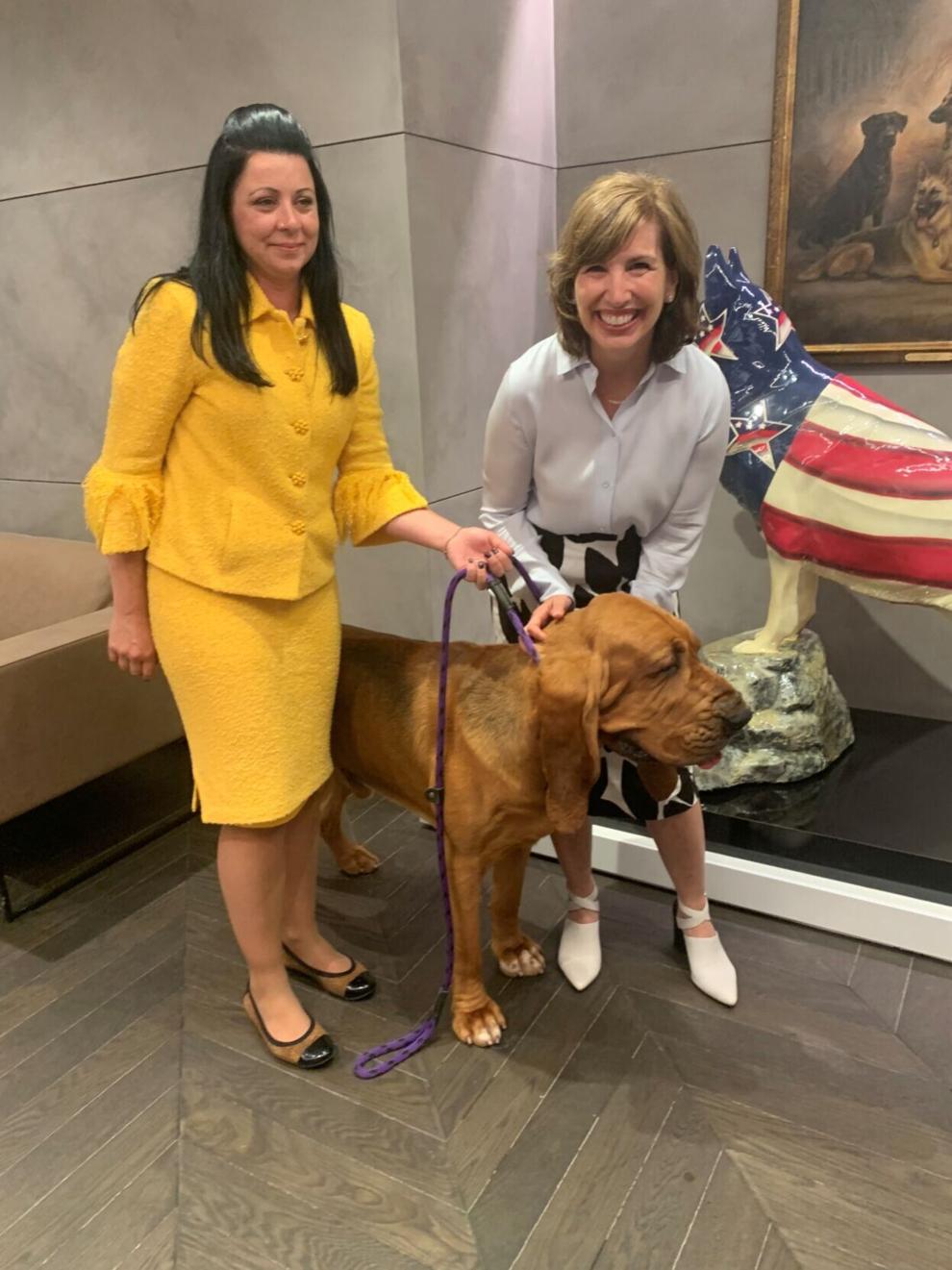 DEBORAH KASINDORF, executive director of the American Kennel Club's Museum of the Dog
"I think about Trumpet's impromptu visit to our offices after his grand media tour the day after he took home the big prize.
"Trumpet was gracious to all of his fans, especially after a full morning with the press, and even posed for a picture with me. The entire next week, when my friends outside the dog world asked me what I thought about the news, I answered by pulling out my phone and showing them how excited I was to meet the new celebrity up close and personal.
"A picture being worth a thousand words; that did the trick.
"Being the executive director of the AKC Museum of the Dog is an enviable position, I know. That day made it especially so."
MARY LOU OLSZEWSKI, AKC delegate for the American Bloodhound Club
"The bloodhound was introduced into the American Kennel Club in 1895. It was time, I felt it.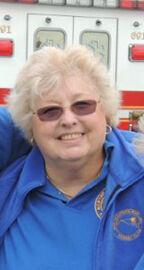 "I first saw Trumpet as an eight-month-old puppy at the 2018 American Bloodhound Club's National Specialty. He placed second in his class on that day and now he is distinguished in the history books.
"Trumpet is a big, lovable bloodhound and, as you can see, is very generous with his sloppy kisses."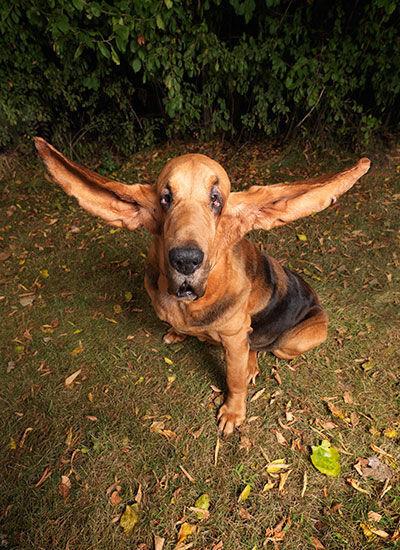 ROY ROCHLIN, who photographed Trumpet's New York media tour for Getty Images
"You say Trumpet, I say… batdog. I only got to spend a few minutes with Trumpet and was very impressed with his ears from him — and he is very cute in general.
.