Char-Koosta News
ARLEE — From June 6 to 10, the Arlee Rehabilitation Center (ARC) conducted its Pawsitively Healing Camp for 21 Flathead Reservation youngsters ages 9 to 13. They only offered one camp last summer, but this year they are offering two. Summer camps are only a small part of ARC's aim to grow and become more accessible to the community.
The camp's purpose is to foster social and emotional resilience in Native youth, which will help them cope with trauma and reduce their risk of suicide. ARC provides a sanctuary where animals heal people and people heal animals. ARC consists of three main programs: The Reservation Canine Healing Experiment (RCHE), Paws on the Ground (POG), and Trap & Release and Spay/Neuter Clinic Program
RCHE employs Social and Emotional Learning (SEL) to address the suicide issue among Indigenous youth. It also provides a safe haven for victims of historical trauma and domestic abuse, as well as animal-assisted rehabilitation.
POG is a program that recruits Tribal community liaisons and volunteers to establish trust and emergency response capability for animals and pet owners in hard-hit reservation towns and underserved rural areas.
The ARC's Spay/Neuter Taskforce implements the Trap & Release and Spay/Neuter Clinic programs, as well as providing much-needed low-income veterinary assistance to the reservation.
The Confederated Salish and Kootenai Tribes, Working Dogs for Conversation, Wind River Bear Institute, Raptors of the Rockies, Montana Peregrine Institute, The Warrior Movement, Animal Wonders, and others have provided support and presentations over camp week.
Each day, the children were treated to a special guest appearance, animal-inspired Indigenous art activities, canine cuddling time, presentations on the traditional function of animals in tribal culture, Indigenous storytelling, and dog therapy sessions.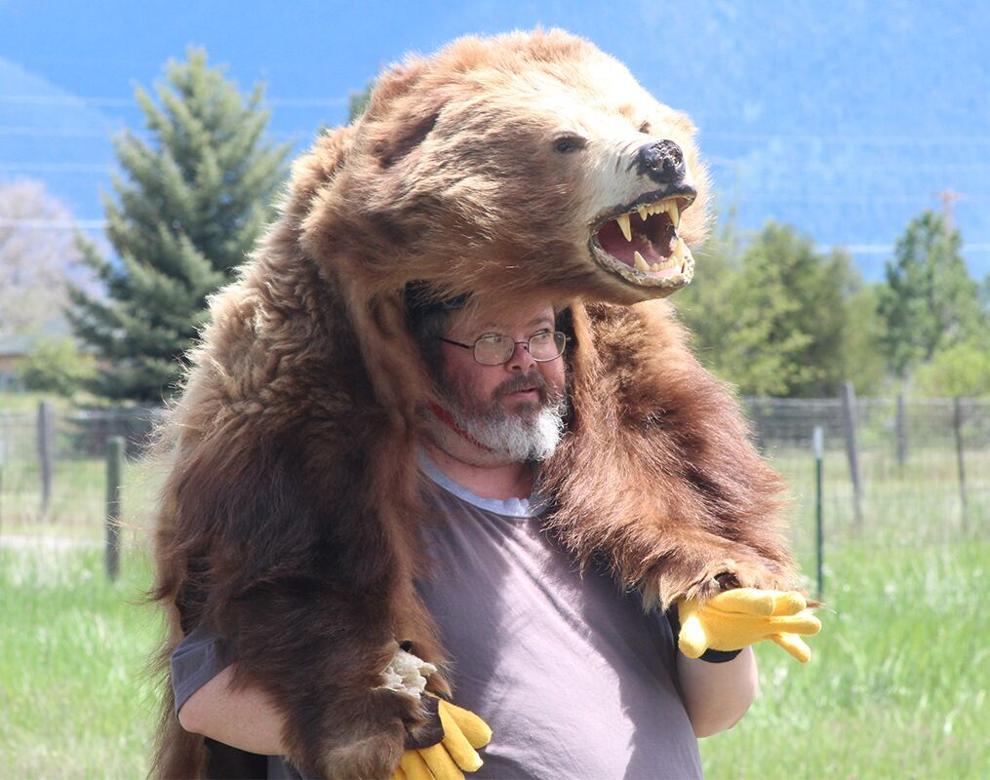 On Thursday, June 9, the Wind River Bear Institute (WRBI) gave a unique presentation to the children in which they learned about effective techniques to reduce bear-human conflicts, which result in bear extinction around the world.
"Problem" bears, according to the WRBI, are either moved or destroyed. The WRBI uses a unique combination of community education and an innovative approach known as "Bear Shepherding" to keep bears from being killed.
"I was tired of transferring bears and watching them die because they didn't understand why they were being removed," Carrie Hunt, Wildlife Biology Director for Wind River Karelian Bear Dog Partners, said. "We teach the bears the rules so they don't end up in trouble."
Hunt instills in the children the belief that they, too, can work with animals and pursue their dreams. It had always been Hunt's desire to help bears coexist with humans. "I had people tell me there were no jobs, but you know what, all you have to do is work and believe in yourself," Hunt said.
"I've been teaching bears for 30 years; how many bears do you think have been injured while we work?" Hunt asked the students. "Zero," she said.
WRBI conducts 800 grizzly bear "pushes" per year. That is, getting the bear out of a situation where it shouldn't be.
Jessica Reyes, Wildlife Biology Wind River Program biologist, was raised in a small California town. "There were wild animals where we grew up, and my family raised livestock animals, so we had a lot of conflicts," Reyes said. "They had a policy of shoot, shovel, and shut up."
They would shoot the animal, bury it, and keep quiet about it. Because there aren't the same services and resources in California for resolving problems as there are here, Reyes believes that there must be a solution to animal conflict. "I grew up thinking there had to be a better way, and I wanted to help people learn how to cohabit with wild animals without killing them," Reyes said.
Karelian Bear Dogs are used by WRBI to prevent and repel bears. Bear Dogs are bred to dance on the ground with dangerous wildlife such as bears and moose. They are clever, sensitive, self-reliant, and determined.
WRBI breeds Karelian Bear Dogs and carefully picks pups for three different purposes: conflict, alert-protection, and companion.
"Our mission is to teach those mother bears what is good and wrong, and to break that terrible behavior," Hunt said.
According to Hunt, bears who are one-time learners will return to the same location at the same time each year. "Your duty is to go home and figure out what can attract a bear and cause it to learn bad stuff," Hunt says. "We'll show you how bears learn and what you can do to keep them from getting into trouble."
The children observe the dressed-up grizzly bear destroying a bird feeder, hummingbird feeder, dog food, cat food, chicken feed, livestock, and garbage.
Hunt and Reyes demonstrate what they can do to prevent the bear from returning to wreak havoc. They discuss proper food storage, keeping it away from doors and windows, and other alternatives. "We're always happy to come out and help you," Hunt says. Instructing the children to seek assistance from WRBI when needed.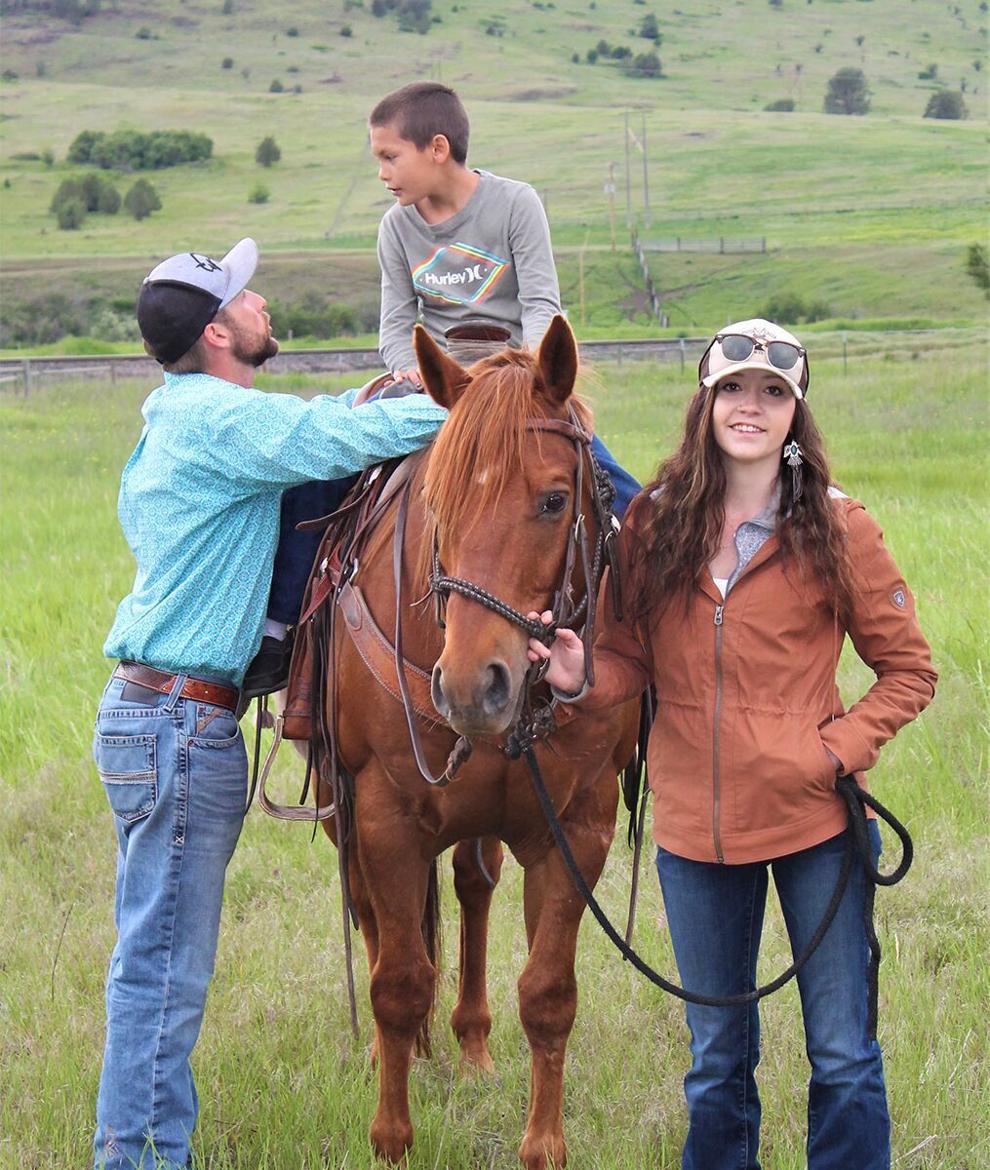 Bear guarding, consulting, personal training, den detection, dog training, KBD puppies, and education & outreach are just a few of the services provided by WRBI. Visit www.BearDog.org for more information.
"I'm hoping that some of you who care about animals may want to help and educate bears on this reservation and beyond," Hunt said.
Filip Panusz, ARC's founder and executive director, stated that the children were amazing, and that the reaction they have received from families has been excellent thus far. A mother stated that she could see the influence the camp had on her children in such a short period of time.
"All of our main activities went really well; we attempted to make it less academic and more hands-on," Panusz said. "The glue that holds the activities together is the significance of what we're attempting to do.
"Even though the students only spend one week with us, we plant a seed and offer them skills they can use when they are suffering," says Panusz. "It's difficult to do that in a week, but we did have a lot of kids who returned from last year's camp, so we were delighted the kids did return and had the opportunity to continue building with them."
Panusz tries to make the camp available to everyone who needs it. "This is a one-of-a-kind camp because it focuses on assisting children in navigating life and learning how to be whole and prioritize what is important in life."
There is so much going on around the children, so many challenges, that there is only so much we can do to protect them, Panusz said. Given what some of the children have endured and what the guardians have done to protect them, he calls it a miracle. "We want to help with that and provide further support."
The next camp will be held from July 11 to 15, and there are a few spaces available. Tuition sponsors are requested, as the majority of the children at the recent camp were sponsored. "We have a big need from the community, particularly from businesses, to fund a child's camp tuition," Panusz added.
If you're interested in sponsoring, please contact Filip Panusz at 406-207-9338 or director@k9arcorg.
Like their Facebook page Arlee Rehabilitation Center to keep up with ARC and be informed of important dates and activities.
.